Lafayette Commercial Auto Insurance
Get Lafayette Commercial Auto Insurance at Affordable Prices!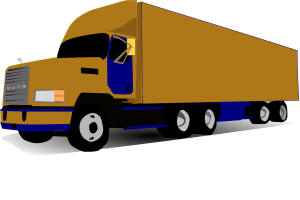 If you are searching for Commercial Auto Insurance in Lafayette or throughout Louisiana then call us today at 337-824-4455.
Jeff Davis Insurance can provide excellent Louisiana Commercial Trucking Insurance at affordable rates. As an independent brokerage, we can provide our clients and potential clients with pricing estimates from multiple insurance providers rather than just one, so that they can choose the coverage and rates tat work best for them.
Talk to an agent today to start your free estimate over the phone or click on one of the locations listed below to access our handy online quote request form any time:
Commercial Auto Insurance Lafayette – Making Smart Insurance Decisions
As an insurance agency, we like to provide our clients with useful information regarding their insurance policies.
The more you as a policyholder know about the coverage provided by your Louisiana Commercial Auto Insurance policy, the better you or your drivers will be at avoiding situations for which your vehicles are not covered.
After all, the worst possible time to learn that you aren't covered for a given type of damage is after the damage has occurred!
To illustrate this point, we are going to spend the next several articles describing a fictional scenario about a long-haul truck driver.
The goal of this scenario will be to show you the benefits of reading and understanding your insurance policy thoroughly.
So, without further ado, let's begin our story.
Insurance Coverage Scenario – Part 1
Hal Dingledorfer is a truck driver. He is a self-employed owner-operator with a few years of truck driving experience.
Hal drives freight under the company name Dingledorfer Delivery and Transport, LLC.
Recently, Hal switched his insurance coverage to a new company to save money. He also changed the level of his coverage.
Before, Hal had Comprehensive coverage on his truck, which is a type of policy that provides coverage for a much broader array of potential claims.
Now, Hal has switched to Fire and Theft with Combined Additional Coverage , also called CAC. This type of policy only provides coverage for a short list of specific types of damage. Naturally, this means that there are some things covered by comprehensive coverage that are not covered by Fire and Theft with Combined Additional Coverage.
Hal did not really take the time to look over the details and differences between his old and new policies. He's a busy man and has a lot of driving to do.
Next week, we'll return to Hal Dingledorfer's story in Part 2.
Call for Big Savings on Lafayette Commercial Auto Insurance!
Call our office during business hours at 337-824-4455 to start your free quote, or click on an option provided below to request your quote online.
Tags:
Commercial Auto Insurance in Lafayette
,
Commercial Auto Insurance Lafayette
,
Commercial Auto InsuranceCentral La
,
Commercial Auto InsuranceLouisiana
,
Commercial Auto InsuranceNew Iberia La
,
Houma La Commercial Auto Insurance
,
Jeff Davis Insurance
,
Lafayette Commercial Auto Insurance
,
Lafayette La Commercial Auto Insurance
,
Louisiana Commercial Auto Insurance
,
Louisiana Commercial Trucking Insurance
,
Slidell La Commercial Auto Insurance
Jeff Davis Insurance
1010 N Lake Arthur Ave
Jennings, LA 70546