Truck Insurance New Orleans
Truck Insurance New Orleans – Call for Better Rates Today!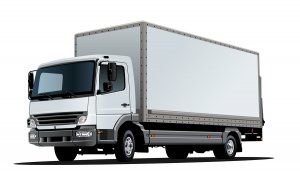 Call Jeff Davis Insurance toll-free at 337-824-4455 today for better rates on Commercial Truck Insurance in New Orleans!
Whether you need Louisiana Commercial Auto Insurance for Tow Trucks, Dump Trucks, Semi Trucks, Box Trucks, or any other form of commercial vehicle, contact the agents of Jeff Davis Insurance right away!
You can request a free quote over the phone or by filling out our quick and easy online form.
To reach the form, just choose a location near you listed below. If your area is not listed, click on "all areas not listed here."
New Orleans Truck Insurance – Coverage Scenario Part 9
Previously, in our continuing coverage scenario, Buford, a tow truck driver for Slick Rick's Quick Towing, wound up in a bad accident.
He was not paying attention to the road, and so did not notice a group of deer crossing up ahead of him until it was too late.
Upon realizing he was about to collide with one of the deer, Buford panicked and attempted to steer around the frightened animal.
This only made things worse, however. Buford's tow truck still made contact with the unfortunate deer, and the suddenness of the turn caused the vehicle to tip over onto its side and scrape along down the pavement for another twenty yards.
A woman witnessed it all and called the police. Let's take a look at the scene they found when they arrived.
The police and other emergency services arrive as quickly as they can.
They were initially very concerned because Buford had not emerged from the vehicle on his own.
To everyone's relief, it turned out that Buford had just been unconscious. He hit his head pretty hard when the tow truck tipped over, but other than this concussion, he walked away more or less unscathed.
It goes without saying, but the same can't be said for the deer.
Next week, we'll describe the damage to the tow truck and begin to address the question of whether this incident would be covered by Slick Rick's Quick Towing's Louisiana Commercial Auto Insurance.
Commercial Truck Insurance New Orleans – Better Prices are Waiting for You!
Better prices await you at Jeff Davis Insurance!
As an independent insurance brokerage, we are not limited to selling insurance policies from just one insurance provider. As such, we can quote you prices and coverage from a variety of insurance providers, so that you can choose the best options for your needs.
Whether you're looking for lower prices, improved coverage, or both, call us today at 337-824-4455 or request a quote online by clicking an option below:
Tags:
Commercial Truck Insurance in Louisiana
,
Commercial Truck Insurance in New Orleans
,
Commercial Truck Insurance New Orleans
,
Denham Springs La Truck Insurance
,
Louisiana Commercial Auto Insurance
,
New Orleans Truck Insurance
,
Truck Insurance Gonzales La
,
Truck Insurance Harahan La
,
Truck Insurance Jennings La
,
Truck Insurance Louisiana
,
Truck Insurance New Orleans
Jeff Davis Insurance
1010 N Lake Arthur Ave
Jennings, LA 70546