Lake Charles Commercial Auto Insurance
Lake Charles Commercial Auto Insurance — Find the Right Coverage for Your Needs!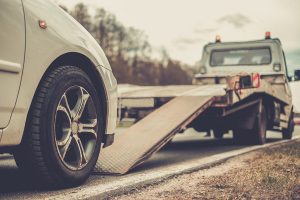 Searching the area for the best options on Lake Charles Commercial Auto Insurance? If so, you've found the right place with Jeff Davis Insurance!
No matter what kind of Louisiana Commercial Auto Insurance needs you may have, our local and licensed agents are standing by to help you find the coverage you need for your business.
Give us a call at 337-824-4455 today to get a quote on your General Liability Insurance, Lake Charles Workers Compensation Insurance, Commercial Auto Insurance, or Property Insurance.
Lake Charles Commercial Auto Insurance — Understand Your Coverage and Plan for the Unexpected!
The challenge you face in understanding policies, especially Commercial Auto Insurance Policies, can be difficult due to their complex nature. After all, insurance policies are technically a legal contract between you and the insurance company, and of course they are written by attorneys!
For this reason, it's best not to simply buy a policy and throw the paperwork in the drawer without a second glance until you need it.
Because when you need it — you may be in for the shock of your life if you find out that coverage will not apply!
For this reason, we take an educational approach to help those who are clients right now, and those who are not yet insured with us to get to know in general what coverage to expect when certain types of claims happen.
In our last article, we've covered the unusual case of the fictitious tale of Hal Dingledorfer, let's pick up the rest of the story in part 10.
Lake Charles Commercial Auto Insurance — Part 10
Hal Dingledorfer finds himself right in the middle of a highway surrounded by hundreds, if not thousands of cattle that have obviously broken loose from their enclosures.
Hal is jogging back to his truck to call 911 and grab his emergency flares when he sees a bright flash of light in the sky, followed by what appears to be streaks of light falling toward Hal and his truck!
Time, it seems, is going in slow motion for Hal until the first streak of light connects with the far side of his truck.
As would be learned later, the streaks of light were actually tiny fragments of a small meteor after detonating high in Earth's atmosphere, impacting the vicinity of the highway in which Hal finds himself.
Hal feels the concussive force of the blast as one of the small surviving meteorite flakes impacts the ground by Hal's truck, causing a tremendous blast.
Hal was within 100 feet of his truck when one of the meteorites struck his truck. The blast wave from the sound alone lifts Hal off of his feet throwing him behind the guard rail and down a small embankment.
Hal's truck did not survive the direct hit from the meteorite. What about Hal himself?  We will learn Hal's fate in our next post.
Lake Charles Commercial Auto Insurance — Great Rates for All Cases!
No matter what type of business you are involved in, no matter if you own a towing company, dump truck, moving truck, or you are a contractor, the agents of Jeff Davis Insurance can help you find good options for Lake Charles Commercial Auto Insurance.
Why not call us today?
We are available through the week Monday to Friday until 4:30 PM CST at 337-824-4455.
Or if it is more convenient for you to request quotes and information online please use one of the links below:
Tags:
Business Auto insurance
,
Business Auto Insurance Vinton Louisiana
,
Commercial Auto Insurance
,
Commercial Auto Insurance Bell City Louisiana
,
Commercial Auto Insurance Moss Bluff Louisiana
,
Commercial Auto Insurance Policies
,
General Liability Insurance
,
Iowa Louisiana Commercial Auto Insurance
,
Lake Charles Commercial Auto Insurance
,
Lake Charles Louisiana Commercial Auto Insurance
,
Lake Charles Workers Compensation Insurance
,
Louisiana Commercial Auto Insurance
,
Property Insurance
Jeff Davis Insurance
1010 N Lake Arthur Ave
Jennings, LA 70546