Home Insurance Lafayette La
Home Insurance Lafayette La — We Save You Time and Money!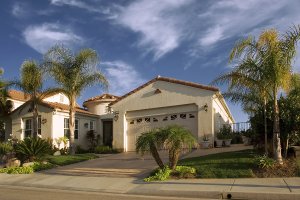 Shopping for Home insurance in Lafayette Louisiana can be very time-consuming but not when you use the agents of Jeff Davis Insurance!
As a leading Independent Agency in Louisiana we represent top-rated Louisiana Home Insurance Companies that offer a number of different options to meet the needs of any property owner in our state.
Please call us now by dialing 337-824-4455 or send us a request for quotes around the clock when you click on Lafayette Louisiana Home Insurance Quotes.
What do you think is more important when shopping for Home Insurance in Lafayette Louisiana?
Price or coverage? That was a question we covered in a previous post. It is nonetheless a good one and the reason why is based on the fact insurance television commercials running non-stop advertisements focus for the most part on how much they can save you when you decide to switch.
However, we really need to see the BIG picture when it comes to insurance.
Insurance for some is an unnecessary evil — the state makes me buy it, or my bank makes me buy it.
In reality insurance protection is designed to put you back to where you were before your home burned down in a fire, or was blown off its foundation by a tornado or hurricane.
It's for the BIG claims.
In our last post we began a conversation about the 4 Homeowners Coverage forms that apply for single family residential properties.
Broad Form (HO 2)

Special Form (HO 3)

Replacement Cost Form (HO 5)

Modified Coverage Form (HO 8)
Appropriately we started with the Broad Form — this is a policy form that is purchased by some in our state. The Broad form is also known as named perils policy — meaning what is listed or named in the policy would be a covered event.
Fire is the first named peril listed in the HO2. Let's now consider a claims event to determine if coverage would apply.
Home Insurance Lafayette La — Is This Fire Claim Covered?
You decide to have a party at your home and invite a dozen of your closest friends and their families over.  Adult beverages are served to those 21 years and older and plenty of soft drinks for the kids. One of your friends, Vincent, thinks it would be a good idea set off some of your fireworks that you keep in your outdoor shed under lock and key.
Not wanting to be a party pooper you decide that might be a good idea and so you break out the Bottle Rockets, Roman Candles, Lady Finger Firecrackers, and of course Sparklers for the kids.
Two of younger kids, Stephanie (9 years old) and Joey (10 years old) want to have their own private sparkler show so they sneak around to the front of your home and decide to light some of the sparklers on your front porch by themselves.
Stephanie hasn't had much experience handling sparklers and after she lights one up she panics, thinking she will be burned.  She lets out a high pitch scream and pitches the sparkler forward onto your porch landing right next to your cedar siding and she and Joey run to rejoin the rest of the adults and other kids.
Unfortunately, that sparkler sets the front of your home on fire!
Fire is a covered peril listed on the insurance policy — but fireworks is not.
Would the HO2 policy pay for the fire claim?
We will answer that question in our next post.
Home Insurance Lafayette La — Online or Over the Phone Quotes!
As you are shopping for Homeowners Insurance in Lafayette Louisiana we make the process fast and easy!
Either call us by dialing 337-824-4455 — or send us a request for quotes around the clock when you click on Lafayette Louisiana Home Insurance Quotes.
We think that you will love the Jeff Davis Insurance experience so why not call us today?
Our agents are standing by from 8:30 AM to 4:30 PM CST by phone Monday-Friday and online quotes are only one click away: Lafayette Louisiana Home Insurance Quotes.
Tags:
Home Insurance for Lafayette La
,
Home Insurance in Lafayette La
,
Home Insurance Lafayette La
,
Lafayette La Home Insurance
Jeff Davis Insurance
1010 N Lake Arthur Ave
Jennings, LA 70546