Truck Insurance Lake Charles
Truck Insurance Lake Charles – Call Us Today For Better Rates!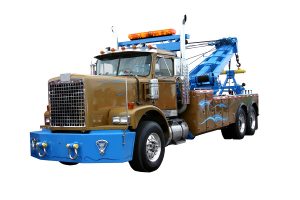 For great rates and even better service when it comes to Truck Insurance in Lake Charles and the surrounding areas, call the offices of Jeff Davis Insurance today toll-free at 337-824-4455!
We are open for business every Monday through Friday 8:00 AM until 4:30 PM, with a short break between 12:00 PM and 1:00 PM.
Our agents are available to take your calls during business hours, but that's not the only way to get a hold of us!
If you would like to request a free quote on Louisiana Business Auto Insurance, even if you are submitting your request outside normal business hours, we have a great way for you to do that!
Visit our Louisiana Truck Insurance Quotes page and fill out the form you see there. When you hit "submit," your information will be sent to us  instantaneously, along with a notification to our staff.
You can access our quotes page any time by clicking on one of the options listed below:
Lake Charles Truck Insurance – Coverage Scenario Part 1
Last week we promised to begin a fictional coverage scenario to illustrate the ins and outs of Louisiana Commercial Auto Insurance coverage.
So, without further ado, let's jump into part 1 of our scenario.
Rick and Nick are old friends. They grew up together in the same town, went to the same schools, and worked together at many of the same jobs after high school.
Both Rick and Nick worked for many years as tow truck drivers for a towing business in their home town called TJ's Titanic Towing, but both friends had ambitions of opening their own business someday.
Somewhere along the way, Rick and his family moved to a nearby town so they could be closer to his wife's workplace. Nick and his family, meanwhile, remained in their hometown.
A few years later, TJ, the owner of TJ's Titanic Towing decided to retire and to sell his business.
Nick had been diligently saving money for years and was a loyal and dependable driver for TJ, so when he offered to purchase the business, TJ gladly accepted.
In honor of his former boss, Nick decides to retain the name of the company. Excited about having finally achieved his longtime goal of becoming a business owner, Nick decides to call up his old buddy, Rick, to tell him about the good news.
It just so happens that Rick has some news of his own!
What does Rick want to tell Nick? Find out next week in Part 2.
Lake Charles Business Auto Insurance – Just a Click Away!
Remember, free quotes on Lake Charles Truck Insurance are just a click away.
Choose an option below to open our quotes page right now and get started today:
Lake Charles Truck Insurance
Truck Insurance Kenner
Bossier City Truck Insurance
Truck Insurance Monroe
Truck Insurance Alexandria
Truck Insurance Louisiana – Click Here if Your Location is Not Listed
Tags:
Bossier City Truck Insurance
,
Jeff Davis Insurance
,
Lake Charles Business Auto Insurance
,
Lake Charles Truck Insurance
,
Louisiana Business Auto Insurance
,
Louisiana Commercial Auto Insurance
,
Louisiana Commercial Auto Insurance coverage
,
Louisiana Truck Insurance
,
Louisiana Truck Insurance Quotes
,
Truck Insurance Alexandria
,
Truck Insurance in Lake Charles
,
Truck Insurance Kenner
,
Truck Insurance Lake Charles
,
Truck Insurance Louisiana
,
Truck Insurance Monroe
Jeff Davis Insurance
1010 N Lake Arthur Ave
Jennings, LA 70546