Louisiana Gas Station Insurance
Take Advantage of These Great Louisiana Gas Station Insurance Rates!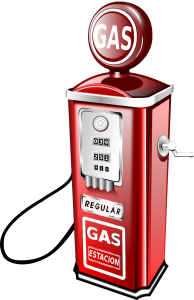 Gas Station Insurance in Louisiana and the surrounding areas can be hard to find, but the agents at Jeff Davis Insurance have you covered. 
Give us a call at 337-824-4455 Monday through Friday from the hours of 8:00 AM to 4:30 PM CST (we take a lunch break from 12:00 PM to 1:00 PM).
The agents at Jeff Davis Insurance have the knowledge and tools to help you find great options for Gas Station Insurance in Louisiana because we are a leading independent insurance agency.
For free quotes on Louisiana Business Insurance call 337-824-4455 to speak with one of our business insurance specialists or request a quote online through our simple online quote request form.
To launch the form, click on a location near you in the list of areas below: 
Insurance for Gas Stations Louisiana – Insurance Scenario Part 10
In last week's episode, we stepped away from our old friend Pete and instead took a look at the owner of Stop n' Rob's Corner Store, Rob Hayes.
Rob Hayes' corner store is the gas station that was robbed while Pete was on the premises.
Last week we explained that the crooks stole $3,500 from the Stop n' Rob's Corner Store cash register but, because Rob had purchased a strong Crime Endorsement for his Louisiana Business Insurance Policy, his insurance company reimbursed him for the stolen cash.
So, Rob's crime endorsement clearly provides excellent protection for burglary and/or armed robbery. But what about something like Employee Theft and Embezzlement?
As far as your crime endorsement is concerned, is there an appreciable difference between having $20,000 stolen from your gas station register at gunpoint and having $20,000 stolen from your gas station slowly over the course of a long period of time by one of your employees?
To answer that question, let's look at another insurance scenario:
Four years before the recent robbery at Stop n' Rob's Corner Store, Rob Hayes hired a young guy named Chad to run the register on weeknights.
Chad had just completed his first two years of college. He hadn't budgeted his finances well, so he took some time off from school to work a steady job. His plan was to save up some money and return to school the following year. Four years later, Chad hadn't returned to school and was still working at Stop n' Rob's Corner Store.
Louisiana Gas Station Insurance At Unbeatable Rates – Call Now!
Do you have questions about your business insurance policy? If so, contact the experienced agents at Jeff Davis Insurance today for answers to your questions about Louisiana Convenience Store Insurance. 
You can always reach us at 337-824-4455 during the work week, but a great way to contact us after hours is by using our handy online quote request form, which you can access by clicking on a location near you in the list below:
Tags:
Baton Rouge Gas Station Insurance
,
Gas Station Insurance in La
,
Gas Station Insurance in Louisiana
,
Gas Station Insurance Lake Charles
,
Gas Stations Louisiana
,
Jeff Davis Insurance
,
Louisiana Business Insurance
,
Louisiana Business Insurance Policy
,
Louisiana Convenience Store Insurance
,
Louisiana Gas Station Insurance
,
New Orleans Gas Station Insurance Shreveport La
,
Shreveport Gas Station Insurance
Jeff Davis Insurance
1010 N Lake Arthur Ave
Jennings, LA 70546