Lake Charles Gas Station Insurance
Gas Station Insurance Lake Charles

– We Can Find You Better Rates!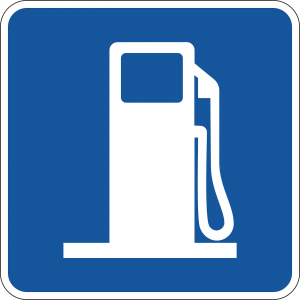 The experienced agents of Jeff Davis Insurance can find you better rates on Gas Station Insurance in Lake Charles La, so why not call us today?
You can reach us toll-free at 337-824-4455 Monday to Friday from 8:00 AM to 4:30 PM (with a lunch break from 12:00 PM to 1:00 PM).
Ask for a free quote over the phone or request an estimate online by using our simple online quote request form available at all hours of the day.
Click or tap on one of the links provided below pertaining to your location and you will be taken to our quotes page where you can begin your free quote right away.
Lake Charles Corner Store Insurance – Coverage Scenario Part 35
In last week's article, we addressed the following question: If the money stolen from Rob's gas station corner store by armed robbers was covered by his Crime Insurance Policy, why is the money stolen by his employee Chad not also covered by that same policy?
To answer that question, we first cited some important language from Rob's policy. The following phrase is key: "…theft by employees is not covered."
Rob's Crime Insurance Policy covers various forms of theft, but it specifically excludes theft by employees.
Now, you may be thinking "there must be some kind of coverage for employee theft!"
And you'd be right. Here is another key phrase from Rob's policy language: "This exclusion [for employees] does not apply to coverage that is provided under the Employee Dishonesty Optional Coverage"
As you can see, there is another optional policy endorsement called Employee Dishonesty Optional Coverage. As this multi-part claims scenario shows, this Employee Dishonesty endorsement, though optional, can be an important type of coverage to have for your business.
Unfortunately, Rob did not opt to add this coverage when he added the Crime Insurance Coverage endorsement to his policy.
As a result, his Louisiana Business Insurance company is not obligated to provide compensation for the approximately $20,000 Chad slowly embezzled from Rob's earnings.
Lake Charles Gas Station Insurance – There's No Time Like Now To Save!
When it comes to finding better coverage and saving money on Louisiana Business Insurance for Gas Stations there's no better time than the present to start taking advantage of the great insurance programs available to you!
Call us right now to speak with a licensed agent and learn how Jeff Davis Insurance can provide you with huge savings on Louisiana Gas Station Insurance, Convenience Store Insurance, or Corner Store Insurance.
Call today at 337-824-4455 or click below to fill out our online quote form.
Tags:
Carencro Gas Station Insurance
,
Gas Station Insurance Donaldsonville La
,
Gas Station Insurance in Lake Charles
,
Gas Station Insurance in Lake Charles La
,
Gas Station Insurance in Lake Charles Louisiana
,
Gas Station Insurance Lake Charles
,
Gas Station Insurance Tallulah La
,
Lake Charles Corner Store Insurance
,
Lake Charles Gas Station Insurance
,
Louisiana Business Insurance
,
Louisiana Business Insurance company
,
Louisiana Business Insurance for Gas Stations
,
Louisiana Gas Station Insurance
,
Ville Platte La Gas Station Insurance
Jeff Davis Insurance
1010 N Lake Arthur Ave
Jennings, LA 70546